Events and Celebrations
Nettehammer is a hidden gem among exclusive locations in the Coblenz/Eifel area.
The traditional Manor is a haven on the edge of the eastern Eifel: at the heart of our verdant oasis, it offers a stunningly picturesque backdrop for a huge range of festivities and gatherings. On a sweeping estate with a lush park in which centuries-old trees stand, surrounded by water, and where enchanted scenes implore you to linger awhile, the estate combines charming historical roots and twists of original modernity. This flair draws in guests from Dusseldorf, Cologne and Bonn, Frankfurt, Coblenz, the whole of Germany and beyond. The Luithlen family's devotion to maintaining the unique character of the estate includes particular care and hospitality towards our guests. The owners bring decades of experience and huge imagination to creating an unforgettable experience in our exclusive, private retreat. Regardless of the number of guests, the estate will be reserved solely for your event, in order to guarantee you an undisturbed and exclusive stay at Nettehammer Manor. As a traditional family business, we take great pride in attending closely to the execution of your ideas: we see to it personally that your party will be an unforgettable event. We cannot wait to welcome you at Nettehammer! Our Events contact is Hermann-Viktor Luithlen, Senior Director at Nettehammer Manor: he looks forward to planning your exclusive event with you.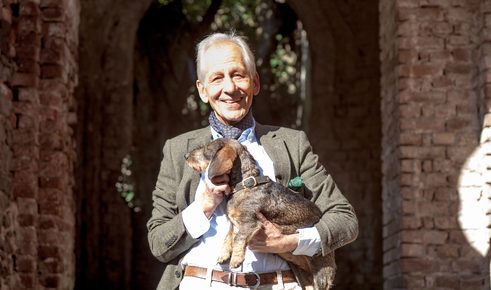 Function rooms
Hermann-Viktor Luithlen
Gut Nettehammer
56626 Andernach
‌+49 2632 957141
+49 172 2329122
In Brief
Beautiful, family-run estate
Ideal for festive events
Capacity
30 – 130 seated guests
Interior
2 function rooms, 2 receiving rooms
(

650-2600 sq ft

)
Exterior


Garden area within park grounds (10 ac)

Specialty


Weddings, familiy celebrations, corporate events
Additional information

On-site wedding ceremonies
Plentiful parking
Fully accessible
Location
Andernach, on the edge of the Eifel, in the heart of the Rhineland
A short drive from Dusseldorf, Cologne, Bonn and Frankfurt